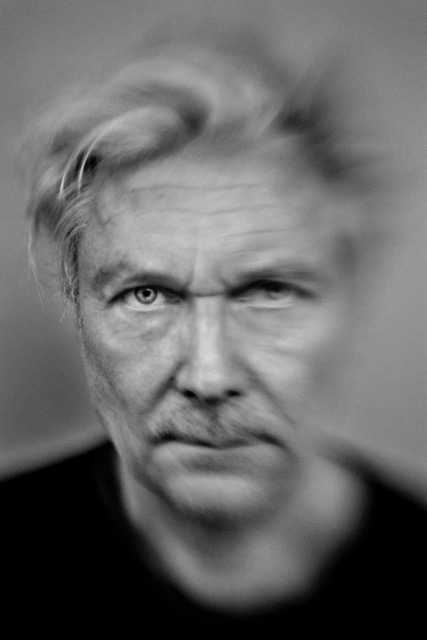 Freak Magnets Musik-koll
Vi kollar musikläget med Ossler. Soloartist som med förflutet i Wilmer X även ingår i Sällskapet och Thåströms kompband. Här är han dock som soloartist, aktuell med dagsfärskt album, och tycker till om musik i olika sammanhang.
Ett favorit Band: THE GUN CLUB
Ett favorit album: Songs of Love and Hate – LEONARD COHEN
En favorit låt: Sinnerman – NINA SIMONE
Senaste fysiska album jag köpt: WOVEN HAND tror jag
Album jag festar till: Festar inte till musik
Album jag lyssnar på dagen efter: Nej, ingen musik då heller
Snyggaste albumomslaget: Svårt…Velvet/Warholes bananomslag, Never mind the bollocks, vilket som helst av The Smiths eller Joy Division, otaliga jazzplattor….omöjligt att svara
Favorit textrad/citat:  
"There's nothing at the end of the rainbow, there's nothing to grow up for anymore".
Från "The end of the rainbow" – RICHARD THOMPSON
Bästa konsert jag varit på: Kanske TOM WAITS i Malmö 1985 …CRAMPS eller IGGY POP i Köpenhamn …THE CLASH?
Bästa spelställe: Vet inte, har svårt att separera dom olika scenerna, det är ju tusentals efter alla år men det känns  alltid speciellt att komma till Roskilde
Bästa musikfilm: The Harder They Come med JIMMY CLIFF – PERRY HENZELL
Bästa bok om musik: Ljuden från kosmos – PETER NILSON
På Spotifylistan här intill kan ni höra musiken.
OSSLERS aktuella album:
Ser ut som: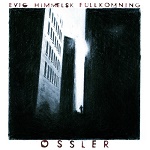 Har fått titeln: Evig Himmelsk Fullkomning
Har ett omslag som ser ut som: En kolteckning
Har en totaltid på: ca. 45 min
Har så här många låtar: 8
Har inspirerats av: Åren 2015-16
Kan kategoriseras som: Euroblues
Låter som: Ossler
Kännetecknas av: Gitarr, synt, cello, trummor och skånska
Handlar om: Ofullkomlighet
Har producerats av: Christian Gabel
Andra medverkande:
Mikael Nilzén, Christian Gabel, Amanda Werne, Henrik Meierkord, Pär Lönn och Susanna Brandin
Skivbolag: Razzia Records
Releasedatum: 24 mars