Freak Magnets Musik-koll
JENNY GABRIELSSON MARE. Vi kollar musikläget med en artist som i fredags släppte sitt tredje soloalbum, "Comb the Wicked". Här delar hon med sig av sina favoriter när det gäller musik i olika sammanhang.
Jenny Gabrielsson Mare tycker till:
Ett favorit Band/Artist: PJ HARVEY
Ett favorit album: To Bring You My Love – PJ HARVEY
En favorit låt: Dress – PJ HARVEY
Album jag festar till: Midnight Boom – THE KILLS
Album jag lyssnar på dagen efter: Lhasa – LHASA DE SELA
Snyggaste albumomslaget: Horses – PATTI SMITH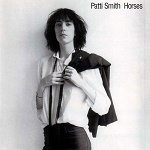 Bästa konsert jag varit på: SLEATER KINNEY i Berlin 2015
Bästa spelställe: Södra Teatern
Bästa musikfilm: Har inte sett så mycket musikfilm. Om jag istället får välja film och filmmusik skulle jag säga "De Förlorade Barnens Stad" (La cité des enfants perdus) i regi av MARC CARO och JEAN-PIERRE JEUNET, med musik av ANGELO BADALAMENTI.
Bästa bok om musik: Just Kids av PATTI SMITH
På Spotifylistan här intill kan ni höra musiken.
JENNY GABRIELSSON MARES NYA ALBUM:
Har fått titeln: Comb the Wicked
Har ett omslag som ser ut som: Brooklyn (staden)
Har en totaltid på: 44 minuter
Har så här många låtar: 10
Har inspirerats av: Soul och gospel, sorg och industrier.
Kan kategoriseras som: Alternativ pop
Låter som: Brooklyn (staden)
Kännetecknas av: Orgel, piano och slagverk.
Handlar om: Skuld och förändring. Livet och döden.
Har producerats av: Jenny Gabrielsson Mare
Andra medverkande: Emeli Jeremias (cello och kör), Michael Blair (trummor och slagverk), Daniel Gabrielsson (bas, dragspel och kör), Ruben Engzell (medproducent och mix)
Releasedatum: 4 november
Ser ut så här: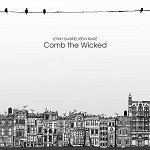 Kommande spelningar:
16/11 – Releasefest på Cantina Real, Stockholm