ALBATROSS. Vi kollar musikläget med Teodor Boogh, sångare och gitarrist i Albatross. Här tycker han till och delar med sig av sin musiksmak i olika form och sammanhang. Därefter får vi en del fakta om bandets nysläppta album "Turn On The Alpha Waves".
Teodor Boogh tycker till:
Ett favorit Band: SLY AND THE FAMILY STONE.
Ett favorit album: Nashville Skyline av BOB DYLAN.
En favorit låt: Bessie Smith av BOB DYLAN AND THE BAND.
Album jag festar till: There's a riot going on av SLY AND THE FAMILY STONE.
Album jag lyssnar på dagen efter: Gentle Spirit av JONATHAN WILSON.
Snyggaste albumomslaget: Disraeli Gears av CREAM.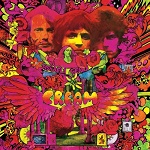 Favorit textrad/citat:
"Who loves the sun, who cares that it makes plants grow, who cares what it does since you broke my heart?"
Från "Who loves the sun" av THE VELVET UNDERGROUND.
Bästa konsert jag varit på: THE BLACK CROWES på Shepherds Bush Empire i London 2011.
Bästa spelställe: Pustervik.
Bästa musikfilm: Almost Famous av CAMERON CROWE.
Bästa bok om musik: BOB DYLAN, Chronicles, Volume One.
På Spotifylistan här intill kan ni höra musiken.
ALBATROSS AKTUELLA ALBUM:
Har fått titeln: Turn On The Alpha Waves.
Har ett omslag som ser ut som: Människor som lyssnar på alfavågor.
Har en totaltid på: 31 minuter.
Har så här många låtar: 9.
Har inspirerats av: Frustration och låtar med ett ackord.
Kan kategoriseras som: Rock.
Låter som: Göteborg och rymden.
Kännetecknas av: Det flitiga användandet av bandekon.
Handlar om: Kärlek och existentialism.
Har producerats av: Johan Håkansson.
Andra medverkande: Johan Håkansson på percussion.
Releasedatum: 2/11 2016.
Ser ut så här: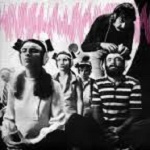 ALBATROSS kommande spelningar:
24/11 Releasefest, Folk, Göteborg
2/12 Releasefest, Landet, Stockholm
3/12 Rockbaren, Nyköping